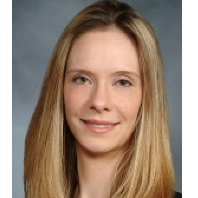 Alma Spaniardi, MD
Specialties: Family Psychotherapy, Adolescent Psychology, Attention Def Hyperactive (ADHD), Consult Psychiatry, Adult ADHD, Psychiatric Consultation, Child and Adolescent Psychology, Child and Adolescent Psychopharmacology
Specialties:
Family Psychotherapy, Adolescent Psychology, Attention Def Hyperactive (ADHD), Consult Psychiatry, Adult ADHD, Psychiatric Consultation, Child and Adolescent Psychology, Child and Adolescent Psychopharmacology
Accepting new patients
"
About Alma Spaniardi, MD
Dr. Alma Spaniardi is an Assistant Professor of Clinical Psychiatry at Weill Cornell Medical College and an Assistant Attending Psychiatrist at NewYork-Presbyterian Hospital. She is currently employed on the Adolescent Inpatient Unit where she also teaches and supervises medical students and residents. Dr. Spaniardi specializes in the evaluation, diagnosis and treatment of psychiatric disorders in children, adolescents and adults. In addition to working in the inpatient department Dr. Spaniardi works with patients of all ages in her private practice in Westchester NY. She has a special interest in psychopharmacology, Attention-Deficit/Hyperactivity Disorder (ADHD) and mood and anxiety disorders in children and adolescents.Dr. Spaniardi received her M.D. degree from Temple University School of Medicine and completed a Medical Internship at SUNY Downstate Medical Center. She was a Phipps Resident in General Psychiatry at the Johns Hopkins Hospital Department of Psychiatry and Behavioral Sciences. She trained in Child and Adolescent Psychiatry at the NewYork-Presbyterian Hospital's combined program of Columbia and Cornell Universities.Dr. Spaniardi is available for diagnostic consultations, initial clinical evaluations, psychopharmacologic treatment and psychotherapy in her outpatient private practice. She has expert training in the treatment of children and adolescents with behavioral, emotional and psychiatric difficulties. Dr. Spaniardi works closely with the young person, their family and school in developing a treatment plan. She combines individual therapy, behavioral interventions, parenting training sessions and medication management when indicated. She can also assist parents, schools, agencies and other medical specialists in understanding patient needs.
Hospital Affiliations
NewYork-Presbyterian / Weill Cornell Medical Center

NewYork-Presbyterian Komansky Children's Hospital
Expertise
Adolescent Psychology

Adult ADHD

Anorexia Nervosa and Bulimia

Anxiety

Anxiety and Depression

Attachment Disorders

Attention Deficit Hyperactivity Disorder (ADHD)

Bipolar Disorder

Child and Adolescent Psychopharmacology

Cognitive Behavior Therapy

Eating Disorder

Family Psychotherapy

Medication Management

Mood Disorder

Obsessive Compulsive Disorder (OCD)

Panic Disorder

Parent-Child Relational Problem

Personality Disorder

Psychiatric Consultation and Evaluation

Psychodynamic Psychotherapy

Psychopharmacology

Psychotherapy and Medical Illness

Substance Abuse

Trauma