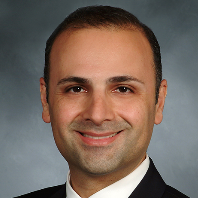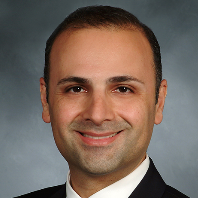 Babak Sadoughi, MD, FACS
Otolaryngology-Head & Neck Surgery
Specialties
Otolaryngology-Head & Neck Surgery, Head and Neck Surgery, Otorhinolaryngology (ENT), Otorhinolaryngology, Otorhinolaryngologist, Otolaryngology - Head and Neck Plastic Surgery,
more
Locations and Appointments
---
New Patients
Weill Cornell Medicine Otolaryngology Head and Neck Surgery
US
Call to Schedule
New and Existing Patients
Existing Patients
Login to Connect Patient Portal make an appointment, view documentation or contact your doctor's office.
Insurances Accepted
Please contact the doctor's office to verify that your insurance is accepted.
Aetna - NYP

Empire Blue Cross/Blue Shield

Empire Blue Cross/Blue Shield Healthplus

GHI

Health Insurance Plan of NY (HIP)

Oxford Health Plans
---
---
About Babak Sadoughi, MD, FACS
Dr. Babak Sadoughi is a nationally known specialist of voice disorders. He is the James A. Moore Clinical Scholar in Otolaryngology-Head and Neck Surgery, as well as an Assistant Professor of Otolaryngology at Weill Cornell Medical College, and an Assistant Attending Otolaryngologist at NewYork-Presbyterian Hospital.
A fellowship-trained laryngologist serving as a full-time faculty member at the Sean Parker Institute or the Voice, Dr. Sadoughi has advanced expertise in the care of all disorders of the larynx ("voice box"), encompassing voice medicine and surgery for professional vocal performers, treatment of benign, malignant and paralytic diseases of the larynx, voice restoration after injury or surgery, and airway and swallowing rehabilitation surgery. He also specializes in the diagnosis and management of the full spectrum of adult otolaryngologic and head and neck diseases.
Prior to joining Weill Cornell Medical College, Dr. Sadoughi was the Director of Laryngeal Surgery and Voice Restoration services at Beth Israel Medical Center, as well as an Assistant Professor of Otolaryngology-Head and Neck Surgery at the Icahn School of Medicine at Mount Sinai. He is also a former faculty member of the New York Eye and Ear Infirmary.
Dr. Sadoughi grew up in Paris, France and graduated summa cum laude from the Pierre and Marie Curie Faculty of Medicine of Sorbonne University. His postgraduate training in otolaryngology began at the Paris-Descartes University, with a special emphasis on head and neck surgical oncology. After relocating to the United States, Dr. Sadoughi completed residency training in otorhinolaryngology-head and neck surgery at the Albert Einstein College of Medicine, where he also served for several years as a Research Associate and Project Coordinator for the Montefiore Otolaryngology Surgical Simulation Center. He subsequently pursued fellowship training in Laryngology and Neurolaryngology at the New York Center for Voice and Swallowing Disorders, under the mentorship of Dr. Andrew Blitzer.
Dr. Sadoughi is an active clinician, educator and researcher, has authored more than 40 peer-reviewed publications and textbook chapters, and has presented his scholarly work nationally and internationally. His clinical and research interests include organ preservation in laryngeal cancer, care of the professional voice, minimally invasive surgery of the larynx, and neural modulation of laryngeal function. He is the recipient of numerous accolades and awards, including the Maxwell Abramson Memorial Award for Excellence in Teaching and Service, awarded to him by the graduate otolaryngology staff of NewYork-Presbyterian Hospital, Columbia University and Weill Cornell Medical College. Dr. Sadoughi is a Diplomate of the American Board of Otolaryngology-Head and Neck Surgery, a Fellow of the American College of Surgeons and the American Academy of Otolaryngology-Head and Neck Surgery, and a member of the American Laryngological Association, the American Broncho-Esophagological Association, and the Triological Society.
Expertise
Abnormal Voice

Airway Disorder

Airway Reconstruction

Augmentation, Vocal Cord

Bilateral Vocal Cord Operation

Biopsy, Vocal Cord

Cordectomy, Vocal Cord

Cordotomy, Vocal Cord

Examination, Vocal Cord, Laryngoscopic

Excision, Vocal Cord

Excision, Vocal Cord, Using CO2 Laser

Hoarse Voice Quality

Laryngeal Cancer

Laryngeal Carcinoma

Laryngeal Cyst

Laryngeal Disease

Laryngeal Dystonia

Laryngeal Granuloma

Laryngeal Nodule

Laryngeal Polypectomy

Laryngeal Reinnervation By Neuromuscular Pedicle

Laryngeal Videostroboscopy

Laryngectomy

Laryngectomy Using Laser

Laryngologist

Laryngology

Laryngoscopy

Larynx Cancer

Larynx Surgery

Microsurgery

Otolaryngology Consultation

Otolaryngology Oncology

Otolaryngology Procedure Using Carbon Dioxide Laser

Otolaryngology Procedure Using CO2 Laser

Otolaryngology Surgery

Salivary Gland Surgery

Sinus Surgery

Swallowing Disorder

Throat and Voice Problems

Thyroid and Parathyroid Gland Surgery

Vocal Cord Anomaly

Vocal Cord Bowing

Vocal Cord Cancer

Vocal Cord Contact Ulcer

Vocal Cord Cyst

Vocal Cord Disease

Vocal Cord Dysfunction

Vocal Cord Edema

Vocal Cord Granuloma

Vocal Cord Injection, Laryngoscopic

Vocal Cord Leukoplakia

Vocal Cord Mass

Vocal Cord Nodule

Vocal Cord Nodules

Vocal Cord Palsy

Vocal Cord Paralysis

Vocal Cord Paralysis Syndrome

Vocal Cord Polyp

Vocal Fold Cyst

Vocal Fold Dysfunction

Voice and Vocal Cord Disorders

Voice and Vocal Cord Surgery

Voice Assessment

Voice Assessment Using Aerodynamic Function Equipment

Voice Assessment Using Audiovisual Equipment

Voice Assessment Using Computer

Voice Assessment Using Voice Analysis Equipment

Voice Complaint

Voice Disorder

Voice Disorder Due to Transsexualism

Voice Disturbance

Voice Evaluation

Voice Hoarseness

Voice Resonance Disorder

Voice Symptom
Titles & Positions
Assistant Attending Otolaryngologist

Assistant Professor of Otolaryngology
Hospital Affiliations
NewYork-Presbyterian / Weill Cornell Medical Center
Titles & Positions
Assistant Attending Otolaryngologist

Assistant Professor of Otolaryngology