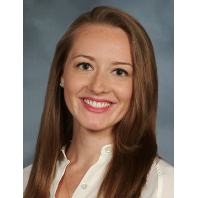 Corinne R. Catarozoli, PhD
Specialties: Adolescent Psychology, Child and Adolescent Psychology, Child and Adolescent Psychopharmacology
Corinne R. Catarozoli, PhD
Specialties:
Adolescent Psychology, Child and Adolescent Psychology, Child and Adolescent Psychopharmacology
Accepting new patients
"
About Corinne R. Catarozoli, PhD
Corinne Catarozoli, Ph.D. is a licensed clinical psychologist with expertise in evidence-based interventions for children, adolescents, and young adults with anxiety and related conditions. Dr. Catarozoli specializes in cognitive-behavioral therapy (CBT) and exposure and response prevention (ERP) for anxiety disorders as well as pediatric psychology and the application of behavioral health interventions for children and adolescents coping with acute or chronic medical illness. She provides a variety of clinical services including diagnostic assessments, therapy, and consultation. In addition to working at the Weill Cornell Specialty Center, Dr. Catarozoli is an Instructor of Psychology in Clinical Psychiatry at Weill Cornell Medicine and an Assistant Attending Psychologist at New York Presbyterian Hospital. Dr. Corinne Catarozoli completed her Bachelor of Arts in Psychology at Wake Forest University and earned her Ph.D. in Clinical Psychology from Fairleigh Dickinson University, where she received research and clinical training in evidence-based interventions for children, adolescents, and adults. She has received numerous awards for her research, including the Guterman-FitzSimons Research Fellowship and the Michael Fink Fellowship. Dr. Catarozoli has contributed to multiple publications and presentations on clinical research. Dr. Catarozoli completed her clinical internship training at Montefiore Medical Center and The Children's Hospital at Montefiore, where she gained specialized training in applying behavioral health interventions within various pediatric medical clinics. She additionally was trained in cognitive-behavioral approaches for medical non-compliance, pain management, and other issues facing children and adolescents with medical illness. Following her intern year, she completed a postdoctoral fellowship at Weill Cornell Medicine, where she joined the Youth Anxiety Center to work with young adults, as well as children and adolescents. Dr. Catarozoli continues to work with the Youth Anxiety Center.
Hospital Affiliations
NewYork-Presbyterian / Weill Cornell Medical Center

NewYork-Presbyterian Komansky Children's Hospital
Expertise
Adolescent Psychology

Anxiety

Child and Adolescent Psychology

Child and Adolescent Psychopharmacology

Chronic Illness

Current Non-Adherence to Medical Treatment

Obsessive Compulsive Disorder (OCD)

Pain Management

Panic Disorder

Parent Counseling

Separation Anxiety

Social Anxiety Disorder

Specific Phobia

Tourette's Syndrome