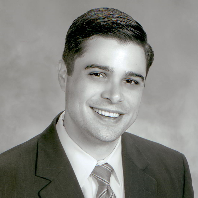 Damien LaPar, MD
Accepting new patients
"
Additional Locations for

Damien LaPar, MD
US
Insurances Accepted
Please contact the doctor's office to verify that your insurance is accepted.
1199 National Benefit Fund

Aetna

Affinity

Amida Care

Cigna

EmblemHealth GHI

EmblemHealth HIP

Empire Blue Cross Blue Shield

Empire Blue Cross Blue Shield Healthplus

Fidelis Care

Healthfirst

Magnacare national

MVP Health Care

Oxford Health Plans

UnitedHealthcare

VNSNY CHOICE

WellCare
---
About Damien LaPar, MD
Damien J. LaPar, MD, MSc, has joined the Section of Pediatric Cardiac Surgery in the Division of Cardiac, Thoracic and Vascular Surgery at the NYP/Morgan Stanley Children's Hospital at Columbia University Medical Center and Weill-Cornell Medical Center.Dr. LaPar recently served as Chief Clinical Fellow in Congenital Cardiac Surgery at Harvard Medical School/Boston Children's Hospital. After graduating medical school at the University of Colorado, he completed his General Surgery and Adult Cardiothoracic Surgery training at the University of Virginia, where he also did a two-year basic science Postdoctoral Research Fellowship and acquired a Master of Science in Clinical Research degree...
Damien J. LaPar, MD, MSc, has joined the Section of Pediatric Cardiac Surgery in the Division of Cardiac, Thoracic and Vascular Surgery at the NYP/Morgan Stanley Children's Hospital at Columbia University Medical Center and Weill-Cornell Medical Center.Dr. LaPar recently served as Chief Clinical Fellow in Congenital Cardiac Surgery at Harvard Medical School/Boston Children's Hospital. After graduating medical school at the University of Colorado, he completed his General Surgery and Adult Cardiothoracic Surgery training at the University of Virginia, where he also did a two-year basic science Postdoctoral Research Fellowship and acquired a Master of Science in Clinical Research degree from the School of Public Health Sciences.Dr. LaPar was also awarded a two-year NIH/NHLBI Cardiothoracic Surgery Trials Network (CTSN) Investigator Fellowship. His award-winning research has resulted in national and international research presentations and publications. He has also served in several national leadership roles, including the President of the Thoracic Surgery Resident's Association (TSRA) and the Resident Director to the Society of Thoracic Surgeons (STS) Board of Directors."My pursuit of an academic career in pediatric congenital heart surgery is deeply rooted in my desire to advance the treatment of congenital heart disease and to make a difference in the lives of children and their families through compassionate patient care, innovative research and scholarship, and leadership," says Dr. LaPar. His clinical interests are in neonatal cardiac surgery, pediatric VADs, minimally-invasive pediatric cardiac surgery, and VATS (Video-assisted Thoracic Surgery) for PDA ligation and vascular ring repair. His research interests include stem-cell and myocardial regenerative therapy, as well as multi-institutional clinical research collaboratives and clinical trials.The Pediatric Heart Center provides a family-centered team approach and is a national leader, offering comprehensive, multidisciplinary care and the latest innovations for children requiring expert heart and congenital surgery.To reach Dr. LaPar, please call 212.305.5975
Hospital Affiliations
NewYork-Presbyterian / Columbia University Irving Medical Center

NewYork-Presbyterian / Weill Cornell Medical Center

NewYork-Presbyterian Komansky Children's Hospital

NewYork-Presbyterian Morgan Stanley Children's Hospital
Expertise
Aortic Stent Grafts

Bicuspid Aortic Valve

Cardiac Valve Replacement

Congenital Heart Disease

Heart Defect

Heart Surgery

Heart Valve Disease

Left Ventricular Assist Device (LVAD)

Minimally Invasive Cardiac Surgery

Minimally Invasive Heart Surgery

Minimally Invasive Surgery

Mitral and Aortic Valve Replacement

Mitral Valve Prolapse

Mitral Valve Reconstruction

Mitral Valve Replacement and Repair

Mitral Valve Surgery

Open Heart Surgery

Pacemaker Implant

Pediatric Cardiac Surgery

Thoracic Aortic Surgery

Thoracoscopic Surgical Procedure

Valve Replacement

Valvular Heart Disease

Ventricular Assist Device Procedure

Ventricular Septal Defect

Ventricular Septal Myotomy-Myectomy
Awards
14th Annual C. Walton Lillehei Resident Forum Award 2011, American Association for Thoracic Surgery, Pretreatment Strategy with Adenosine A2A Receptor Agonist Attenuates Reperfusion Injury in a Preclinical Porcine Lung Transplantation Model. 91st Annual Meeting of the American Association for Thoracic Surgery. May 8, 2011. Philadelphia, PA.

2014 Hawley H. Seiler Resident's Award for Best Research, Bilateral IMA Use for Coronary Artery Bypass Grafting Remains Underutilized: A Propensity Matched Multi-Institution Analysis, Southern Thoracic Surgical Association (STSA), November 6-8, 2014, Tucson, AZ.

2015 TSDA Benson R. Wilcox Resident Award for Best Research, Thoracic Surgery Directors Association, Establishing the "Realworld" Cost-Effectiveness of Transcatheter Aortic Valve Replacement: A Propensity-Matched Society of Thoracic Surgeons Database Analysis. 51st Annual Meeting of the Society of Thoracic Surgeons, January 24-28th, San Diego, CA.

Academic Achievement Award for Scholastic Excellence and Application of Scientific Scholarship, University of Virginia Department of Surgery. June 6, 2012. Charlottesville, VA.

Alpha Omega Alpha (AOA), University of Colorado School of Medicine, 2007.

Andy Ford Award for Excellence in Pediatric Cardiovascular Research, University of Virginia Department of Pediatrics. May 31, 2012. Charlottesville, VA

Bigger-Lehman Resident Research Award, Virginia Surgical Society, Circulating Fibrocytes Correlate with Bronchiolitis Obliterans Syndrome Development Following Lung Transplantation: A Novel Clinical Biomarker, 2011.

CU School of Medicine Class of 1955, 56, 57 Alumni Award for Outstanding Medical Student Performance, University of Colorado School of Medicine, 2007.

Curtis G. Tribble Award for Excellence in Resident Teaching, University of Virginia Department of Surgery. June 6, 2012. Charlottesville, VA.

Dan Daniels Diversity Award, University of Colorado Department of Housing, 1999.

Fellowship in Health Evaluation Sciences Fund Academic Scholarship, University of Virginia Department of Public Health Sciences, 2010.

George Packard Award for Outstanding Medical Student Performance in Surgery, University of Colorado School of Medicine, 2007.

Honors Program, University of Colorado, 1996-2000.

Hugh Shepherd Warren Outstanding Chief Resident Award. University of Virginia Department of Surgery, 2014.

National Residence Hall Honorary, University of Colorado, 1999.

Outstanding Student Developer Award, University of Colorado Department of Housing, 1999.

Paul C. Sampson Resident Research Award Finalist, Western Thoracic Surgical Association, Is Off Pump Coronary Artery Bypass Grafting Superior to Conventional Bypass in Octogenarians? 36th Annual Meeting of the Western Thoracic Surgical Association. June 23-26, 2010. Ojai, CA.

Paul C. Sampson Resident Research Award Finalist, Western Thoracic Surgical Association, Surgical Care Improvement Project (SCIP) Measure for Postoperative Glucose Control Should Not Be Used as a Proxy of Quality Following Cardiac Surgery. 39th Annual Meeting of the Western Thoracic Surgical Association. June 26-29th. Coeur d'Alene, ID. 2013.

RHRC Outstanding Student Leader Award, University of Colorado Department of Housing, 1999.

Richard E. Clark Memorial Paper Award, Preoperative Beta-Blocker Use Should Not Be Used as a Quality Metric for Coronary Artery Bypass Grafting: A Statewide, Multi-institutional Society of Thoracic Surgeons Database Analysis. 49th Annual Meeting of the Society of Thoracic Surgeons, January 28, 2013. Los Angeles, CA.

Richard E. Clark Memorial Paper Award. Development of a Risk Prediction Model and Clinical Risk Score for Isolated Tricuspid Valve Surgery: A Society of Thoracic Surgeons (STS) Database Analysis. 52nd Annual Meeting of the Society of Thoracic Surgeons. January 25, 2016. Phoenix, AZ.

Society of Critical Care Medicine Abstract Research Award Finalist, Postinjury Ventilator Associated Pneumonia: Does Traumatic Brain Injury Influence the Incidence and Pattern? 37th Critical Care Congress, February 2-6, 2008, Honolulu, Hawaii.

University of Virginia Department of Surgery 10th Annual Resident Research Day Oral Abstract Competition Award, Pretreatment Strategy with Adenosine A2A Receptor Agonist Attenuates Reperfusion Injury in a Preclinical Porcine Lung Transplantation Model, 2011.

University of Virginia Department of Surgery 11th Annual Resident Research Day Oral Abstract Competition Award, Blood Product Conservation is Associated with Improved Outcomes and Reduced Costs Following Cardiac Surgery, 2012.

University of Virginia Department of Surgery 8th Annual Resident Research Day Poster Competition Award, Outcomes of Reoperative Aortic Valve Replacement Following Previous Sternotomy, 2009.

William Dion Outstanding Intern Award, University of Virginia Department of Surgery, 2008