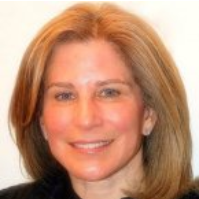 Eve Caligor, MD
Specialties: Psychiatry
"
Additional Locations for

Eve Caligor, MD
US
About Eve Caligor, MD
Eve Caligor's primary clinical and research interests are the evaluation and treatment of personality functioning and pathology. Her clinical expertise is in the psychotherapeutic treatment of psychological difficulties that can compromise healthy personality functioning. When relatively mild, such difficulties may lead to problems with intimacy, self-esteem, or effectively pursuing personal goals, as well as to symptoms of anxiety and depression. When more extreme, such difficulties may lead to global problems in daily living and personality functioning. With colleagues at the Weill Cornell Medical College, Dr. Caligor has developed Transference-Focused Psychotherapy – Extended, a model of psychodynamic therapy designed to enhance one's sense of self and ability to establish and enjoy satisfying relationships with others.
Dr. Caligor has published numerous articles and book chapters on assessment and treatment of personality disorders. She is first author of Psychodynamic Therapy for Personality Pathology: Treating Self and Interpersonal Functioning (2018), and Handbook of Dynamic Psychotherapy for Higher Level Personality Pathology (2007), both books published by American Psychiatric Publishing. She is co-author of the Structured Interview for Personality Organization (STIPO), a semi-structured interview evaluating personality health and impairment within the framework of object relations theory.
Hospital Affiliations
NewYork-Presbyterian / Columbia University Irving Medical Center

NewYork-Presbyterian / Weill Cornell Medical Center