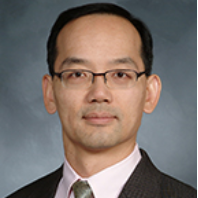 Herrick Wun, MD
Specialties:
Vascular Surgery, Diabetes Medicine
Accepting new patients
"
About Herrick Wun, MD
Dr. Herrick Wun is an Assistant Professor of Clinical Surgery at Weill Cornell Medical College, and an Attending Physician at NewYork-Presbyterian/Lower Manhattan Hospital and Site Chief of Vascular and Endovascular Surgery at the Hospital.Dr. Wun, who is board-certified in both Vascular Surgery and Surgery, has extensive training and expertise in treating vascular disease, utilizing the most advanced minimally invasive techniques. He specializes in endovascular procedures treating conditions in arteries and veins, and is also a Registered Vascular Technologist.Dr. Wun received his MD from NYU Medical School, and completed his internship, residency and fellowship at NYU as well. He receiv...
Dr. Herrick Wun is an Assistant Professor of Clinical Surgery at Weill Cornell Medical College, and an Attending Physician at NewYork-Presbyterian/Lower Manhattan Hospital and Site Chief of Vascular and Endovascular Surgery at the Hospital.Dr. Wun, who is board-certified in both Vascular Surgery and Surgery, has extensive training and expertise in treating vascular disease, utilizing the most advanced minimally invasive techniques. He specializes in endovascular procedures treating conditions in arteries and veins, and is also a Registered Vascular Technologist.Dr. Wun received his MD from NYU Medical School, and completed his internship, residency and fellowship at NYU as well. He received his Bachelor of Science from Yale University. Prior to joining NYP/Lower Manhattan Hospital, Dr. Wun was an Assistant Professor of Surgery at NYU Medical Center.Dr. Wun has published numerous articles in peer-reviewed journals, authored a book chapter and is a member of the Society for Vascular Surgery, the New York Vascular Society, the American College of Surgeons and the American Medical Association
Hospital Affiliations
NewYork-Presbyterian / Weill Cornell Medical Center

NewYork-Presbyterian Lower Manhattan Hospital
Expertise
Abdominal Aortic Aneurysm

Aneurysm

Aneurysm Repair

Aneurysm Stent Grafting

Aneurysm Surgery

Angioplasty

Aortic Aneurysm

Aortic Aneurysm Repair

Aortic Disease

Aortic Dissection

Aortic Surgery

Arterial Insufficiency

Arterial Stents

Carotid Artery Disease

Carotid Artery Stenting

Carotid Artery Surgery

Carotid Blockages

Carotid Endarterectomy

Claudication

Claudication In Peripheral Vascular Disease

Decreased Circulation

Deep Vein Thrombosis (DVT)

Diabetes and Vascular Disease

Diabetic Limb Preservation

Diabetic Limb Salvage

Endovascular AAA Repair

Endovascular Disease

Endovenous Laser Ablation

Interventional Vascular

Intestinal Artery Angioplasty

Intestinal Artery Bypass Surgery

Leg Bypass Surgery

Limb Salvage Surgery

Lower Extremity Arterial Disease

Lower Extremity Occlusive Disease

Minimally Invasive Aneurysm Repair

Minimally Invasive Arterial Bypass

Minimally Invasive Arterial Reconstruction

Minimally Invasive Surgery

Minimally Invasive Vascular Surgery

PAD (Peripheral Artery Disease)

Percutaneous Transluminal

Peripheral Angioplasty

Peripheral Arterial Occlusive Disease

Peripheral Arterial Surgery

Peripheral Vascular Disease

Peripheral Vascular Disease With Claudication

Poor Circulation

Poor Leg Circulation

Popliteal Aneurysm

Radiofrequency Ablation of Varicose Vein of Lower Extremity

Renal Hypertension

Spider Vein Sclerotherapy

Stents

Sympathectomy

Thoracic Aneurysm Surgery

Thrombosis

Ultrasound

Varicose Veins

Vascular Access For Dialysis

Vascular Access Surgery

Vascular Complications of Diabetes

Vascular Disease

Vascular Malformation

Vascular Stents

Venous Arterial Occlusive Disease
Education
Fellowship: New York University Medical Center

Medical School: New York University School of Medicine

Residency: New York University Medical Center