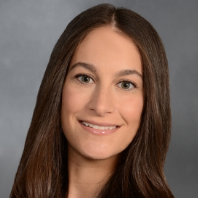 Kira L. Segal, MD
---
Specialties:
Trauma Surgery, General Ophthalmology, Ophthalmology
More specialties
Accepting new patients
Additional Locations for

Kira L. Segal, MD
About Kira L. Segal, MD
---
Dr. Kira L. Segal is an expert in ophthalmic plastic, orbital and facial reconstructive surgery. Dr. Segal's primary goal is to achieve significant and natural results whether a patient is seeking reconstructive or aesthetic surgery. When a patient comes for consultation, they are provided a customized plan such that their individual goals are addressed while receiving the highest level of care. Dr. Segal's areas of expertise include eyelid surgery (blepharoplasty, ptosis), brow lift, thyroid eye disease/correction of bulging eyes, cancers of the eyelids, orbit and face including complex Mohs reconstruction, eyelid malposition, tearing disorders, facial nerve palsy, anophthalmic socke...
Dr. Kira L. Segal is an expert in ophthalmic plastic, orbital and facial reconstructive surgery. Dr. Segal's primary goal is to achieve significant and natural results whether a patient is seeking reconstructive or aesthetic surgery. When a patient comes for consultation, they are provided a customized plan such that their individual goals are addressed while receiving the highest level of care. Dr. Segal's areas of expertise include eyelid surgery (blepharoplasty, ptosis), brow lift, thyroid eye disease/correction of bulging eyes, cancers of the eyelids, orbit and face including complex Mohs reconstruction, eyelid malposition, tearing disorders, facial nerve palsy, anophthalmic socket and aesthetic surgery for eyelids, eyebrow and midface. When possible, Dr. Segal offers a minimally invasive approach for orbital, eyebrow and lacrimal surgery
Hospital Affiliations
NewYork-Presbyterian Lower Manhattan Hospital

NewYork-Presbyterian Weill Cornell Medical Center
Expertise
Blepharitis

Blepharoplasty

Blocked Tear Ducts

Botox Injection

Brow Lift

Cancer of the Eyelids & Orbits

Carcinoma

Cornea and External Eye Disease

Cosmetic Eyelid Surgery

Disorder of Eyelid

Eye Disease

Eye Pain

Eye Procedure

Eye Surgery

Eyelid Anomaly

Eyelid Lesion

Eyelid Problem

Eyelid Surgery

Facial Trauma

Graves' Disease

Hemifacial Spasm

Implant Prosthetics

Oculoplastic Surgery

Orbital Region Surgery

Orbital Tumor

Prosthetics

Ptosis of Eyelid

Ptosis of Eyelid Surgery

Tearing Problems

Thyroid Disease

Trauma Reconstruction

Trauma Surgery

Trauma with Fracture Care