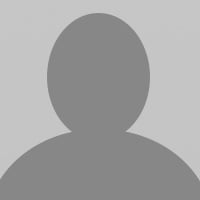 Markus Kraebber, MD
Specialties: Adolescent Psychology, Consult Psychiatry, Psychiatric Consultation, Child and Adolescent Psychology, Psychiatry, Child and Adolescent Psychopharmacology
Specialties:
Adolescent Psychology, Consult Psychiatry, Psychiatric Consultation, Child and Adolescent Psychology, Psychiatry, Child and Adolescent Psychopharmacology
Accepting new patients
"
About Markus Kraebber, MD
Dr. Kraebber is a clinical and academic child, adolescent and adult psychiatrist with interests in childhood anxiety and depression, and frequently co-existing somatic disorders. He also is experienced in the multimodal treatment of ADHD and co-occurring Learning Disorders, and in using evidence based treatments with individuals, their families and schools.Dr. Kraebber initially trained in Family Medicine at Columbia, developing an interest in the interface between physical and emotional illness. After psychiatric residency at NYU and a child fellowship at MGH/Mclean, Dr. Kraebber returned to Columbia working both on the Pediatric Consultation Liaison Service as well as the Integrated Mental Health (IMP) Program.As an attending physician on Pediatric Psychiatry Consultation-Liaison Service, he supervised child fellows and medical students in evaluations and brief treatment for children and adolescents hospitalized at the Morgan Stanley Children's Hospital of New York. This population included children with a primary psychiatric disorder, psychiatric complications of a medical illness, complicated neuropsychiatric syndromes, medical illnesses or symptoms thought to have significant psychiatric components, and patients with adjustment or compliance problems. The Service also provided outpatient services to medically ill children in the Pediatric Behavioral Medicine Clinic, a unique to the New York City area, serving outpatient pediatric medical patients with co-morbid psychopathology.Dr. Kraebber also served as an attending physician in the Integrated Mental Health- Primary Care Program, working jointly with pediatricians to improve access to psychiatric care in ambulatory care settings. This model was cited in 2006 as a model collaborative program by the US Department of Health and Human Services.Most recently, for the last several years Dr. Kraebber has supervised child and adolescent psychiatry fellows in the treatment of childhood anxiety and depression.Dr. Kraebber also teaches a course on psychopathology to Art Therapy students at the School of Visual Arts, integrating the experiential components of art therapy practice within a comprehensive framework of academic theory and clinical application. He is interested in using visual arts creative process, tailoring it to the specific therapeutic needs of the individual, population and setting, with a consideration of how personal, as well as cultural issues impact treatment. He has also trained as a psychoanalyst, and frequently uses this training as well as evidence based therapies in his practice. He is in full time private practice in Manhattan.
Hospital Affiliations
NewYork-Presbyterian / Columbia University Irving Medical Center
Expertise
Adolescent Psychology

Child and Adolescent Psychopharmacology

Consult Psychiatry

Psychiatric Consultation
Board Certifications
Child and Adolescent Psychiatry

Psychiatry