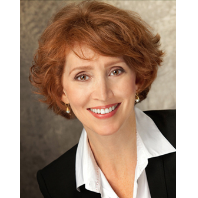 Susan W. Broner, MD
Accepting new patients
"
Additional Locations for

Susan W. Broner, MD
US
About Susan W. Broner, MD
Susan W. Broner, MD is Assistant Professor of Clinical Neurology at Weill Cornell Medical College and Director of the Manhattan Headache Center at Weill Cornell Medicine. Dr. Broner specializes in the diagnosis and treatment of headache disorders including migraine and its variants, cluster headaches and other forms of chronic and episodic headache.Dr. Broner received her medical degree from SUNY Stony Brook School of Medicine. She completed her residency in neurology at Albert Einstein College of Medicine and went on to complete a Fellowship in Headache Medicine at the Headache Institute of St. Luke's Roosevelt Hospital. After serving as Attending Neurologist and Headache Specialist at...
Susan W. Broner, MD is Assistant Professor of Clinical Neurology at Weill Cornell Medical College and Director of the Manhattan Headache Center at Weill Cornell Medicine. Dr. Broner specializes in the diagnosis and treatment of headache disorders including migraine and its variants, cluster headaches and other forms of chronic and episodic headache.Dr. Broner received her medical degree from SUNY Stony Brook School of Medicine. She completed her residency in neurology at Albert Einstein College of Medicine and went on to complete a Fellowship in Headache Medicine at the Headache Institute of St. Luke's Roosevelt Hospital. After serving as Attending Neurologist and Headache Specialist at Roosevelt Hospital Dr. Broner founded the Manhattan Headache Center, where she served as Medical Director.Dr. Broner is honored that MHC is now part of Weill Cornell Medicine and to serve on staff at Weill Cornell Neurology.To make appointments, please contact 212-746-1162
Hospital Affiliations
NewYork-Presbyterian / Weill Cornell Medical Center

NewYork-Presbyterian Lower Manhattan Hospital